Open The Door to Security and Elegance
Door Hardware Specialist - Taiwan Daedalus
Taiwan Daedalus Door Control Co., Ltd. is a manufacturer of hardware for access control and offers a variety of door hardware to the international market. We specialize in manufacturing a full range of premium door hardware, particularly door closers and floor springs/hinges.
We strive to develop the company from an ODM manufacturer into a premium brand for door hardware in the international market. With over 30 years of experience in product development, manufacture, and global customer services, we offer door hardware based on high functionality, the best quality, and innovation.
Door Hardware
of High Functionality
Taiwan Daedalus provides diverse door hardware of premium quality. We are proud of our capability of developing and manufacturing high-quality door hardware such as hydraulic door closers and floor springs/hinges.
An adaptable and capable supplier of exquisite door closers and floor hinges, we provide international customers with top products. From the choice of raw materials, design, machining, and quality inspection, our production is based on the philosophy that fulfilling the customer's requirements is our priority.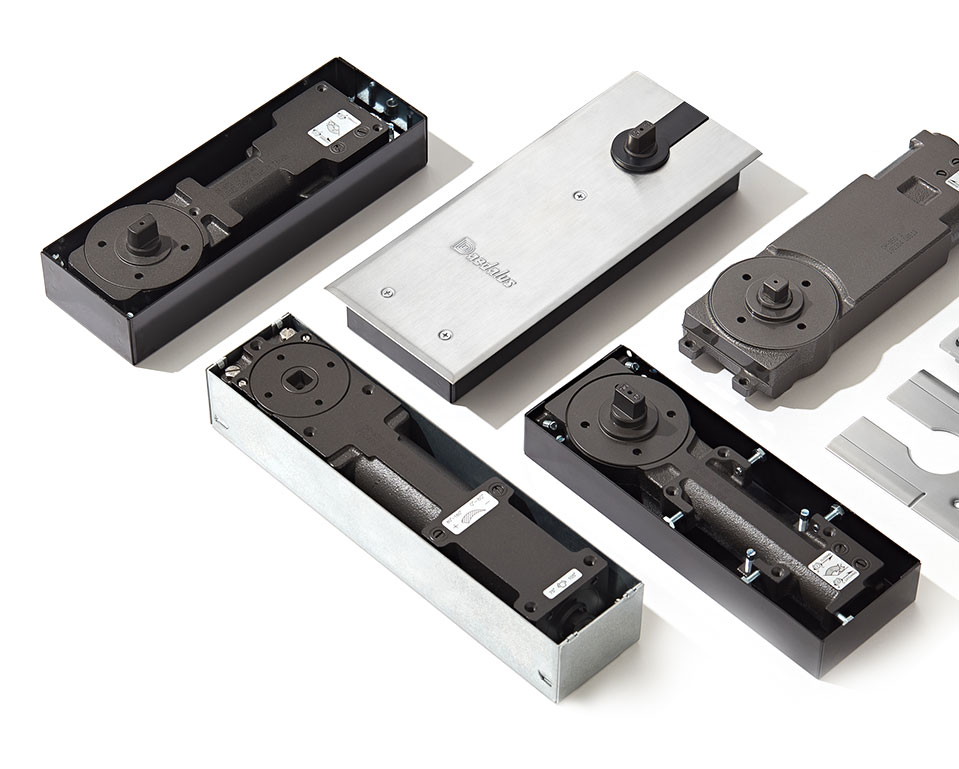 Quest for Quality Excellence
Taiwan Daedalus' production is ISO 9001 certified. In addition, we are proud that our products bear various certifications for quality recognition issued by authorities in multiple regions.
Our products bear CE and UL marks, demonstrating that our products fulfill stringent performance standards such as BS EN1154, BS EN1634, and Singapore's PSB standards. We also have a strict quality control process based on the BS EN1154 standard from the Warrington certification in the UK. The certification accredits products for conforming to the European standard for building and door hardware. Taiwan Daedalus products also meet the health, safety, and environmental protection requirements in the EU and the USA.
Keep The Door to Innovation Open
We uphold the spirit of innovation and adhere to the principle of continuous innovation for high-end door hardware. Furthermore, we aim to meet each customer's specific requirements in our ODM and customization services.
Our All-in-One service ensures that our collaboration with the customer, from product development, manufacture to after-sales services, meets the customer's requirements for product specifications and quality.
We understand customers' diverse requirements and consider the application of our hardware in different applications and different geographical regions. Our unique design of door closers warrants easy opening and robust latch. We also develop floor springs suitable for different ways of installation due to various requirements.
Taiwan Daedalus' Corporate Social Responsibility
We believe that a company should fulfill environmental, philanthropic, and ethical responsibility besides achieving the business goal. Therefore, we are actively engaged in extensive social activities. Inside the organization, we consider employees our valuable assets. For this reason, it is our responsibility to provide employees with a happy working environment and opportunities for on-the-job training.
We are also active in helping the international community. For example, our emergency relief fund aims to help families in dire need. We also proactively support children in developing countries in Africa, South Asia, and our local community.
Environmental issues are also a part of our CSR initiatives. We aim to be an environment-friendly manufacturer. Our environmental protection policy covers managing waste generated during production, reducing waste, recycling, and energy-saving.